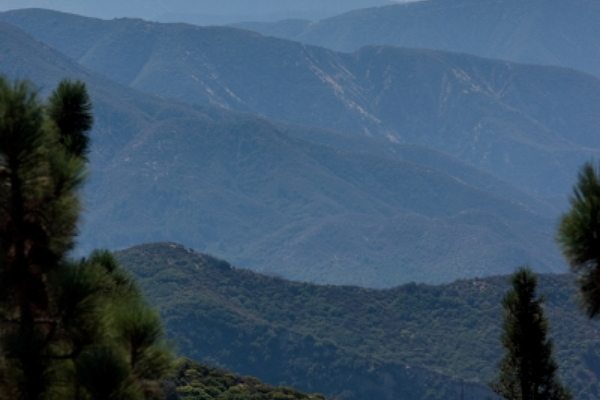 If you are looking for stunning scenery, exotic cities or great history, buckle up and connect Sacramento and Gold Country surroundings to your GPS. California interiors in and around the state capital offer a plethora of options for multiple day trips or short road trips, whether you want to sit back and admire the lush, rural scenery or stop and explore the many historical sites and landmarks along the way.
It is an area that continues to grow and develop with a variety of new offerings for everyday travelers. "Sacramento is undergoing a remarkable transformation," says Lucy Stevens, Director of Travel Media at Visit Sacramento. "Redevelopment is taking place across the area, with a thriving culinary and craft beer scene and exciting new attractions, restaurants and activities around every corner."
California Delta
)
River Road (Highway 160), which hugs the banks of the Sacramento River, provides a great place to start in the California Delta – a vast system of Rivers, canals, and canals formed by the confluence of Sacramento and San. Joaquin River. "Netherlands" in California lies below sea level and is characterized by marshes, vast islands, and vast numbers of migratory waterfowl, making it one of the most popular birding places in the state.
In the town of Rio Vista, cross the half-mile-long Rio Vista Bridge, one of the many historic bridges along the way, and meander north along the river toward the neighboring towns of Walnut Grove and Lock. Established in 1915 by Chinese workers, the entire City of Locke is designated a Historic District, with its main street marked by well-preserved buildings with covered porches and sidewalks. You can also stop by the Dai Loy gambling museum with artifacts from the city's early days.
Downtown Sacramento
The road continues north along the riverbank to the village of Clarksburg, where is the Old Sugar Mill, a former beet mill originally built in 1934, and now includes 11 wineries and tasting rooms. From here, it's a 15-minute drive along the river to downtown Sacramento and a slew of city attractions, including the famous Crocker Museum of Art, the longest-running continuously operating art museum in the West. Don't miss the majestic state capitol building in the lush 40-acre Capitol Park, a gleaming feat of Classical art and architecture built in the late 1800s, which also serves as a museum.
East Sacramento
Another engine takes off on the eastern edge of Sacramento near Lake Folsom. Hop on Green Canyon Road and continue east from the floor of the central valley toward Placerville, right inside El Dorado National Forest and the foothills of the Sierra Nevada mountain range. Drive along steep hills through rural farmlands, ancient farms and former gold mining areas. Placerville, or "Hangtown" as it was known during the golden rush days, features historic buildings located along its main street, with creaking wood floors and Old West character.
Drivers can continue east along Lincoln Highway (Interstate 50) or one of the many back roads, toward the many orchards at Apple Hill. The rolling hills and oak trees of the valley give way to steeper terrain, mountain streams, and pine, cedar and madron trees. Stop picking up some apples and scenic views or pick up some fresh pies and produce. The most famous and attractive drives in the Sacramento and Gold Country area. The Golden Chain Highway (Highway 49), or Gold Rush Trail, offers a rich history and a variety of scenic views. The north-south highway passes through one historic city after another, amid pastoral valleys and winding mountain roads that offer great valley views. During the age of the gold rush, it has retained much of its historical charm and early architecture, with quaint antique shops and museums offering an insight into the days of gold mining. and rocky meadows resplendent with multicolored wildflowers, as well as numerous lakes, rivers, and streams. The trees range from oak and pine pine to tall fir and redwoods that stretch across the high cliffs. Stroll the town of Sutter Creek and pass the many hillside vineyards in the Shenandoah Valley's wine-growing region.
Stop at Marshall's Gold Discovery State Historic Park at Sutter's Mill near Coloma, where the first small spots of gold were discovered, starting from the Gold Rush in 1849. Then continue to the northern point of Interstate 49 to Grass Valley, a thriving foothills community that is instrumental in the state's gold mining history.
Sacramento is full of natural beauty, history and local flavor – you and your passengers are bound to enjoy. Whether you're planning a day trip or an entire vacation, make sure you have the right coverage to protect yourself and others on the road.